CMF Rookie Member
Join Date: Feb 2013
Location: Boise
Posts: 6
Replacing Factory Speakers
---
I want to replace all the speakers in my 2012 Chevy Malibu LT. When I look on Crutchfield for what fits my car, not only does everything fit my car, but i see no options for component set ups. Im pretty sure thats what i have because i have seperate tweeters. What size speakers do i actually have in my car and how hard is it to replace the component sets?
CMF Junior Member
Join Date: Oct 2012
Location: High Point, NC
Posts: 89
Re: Replacing Factory Speakers
---
if im not mistaken they should be 6.5" in the front and more than likely 6x9s in the back, as far as installation i'm not sure as i have not done mine yet but hope to do so before too long. Someone else is bound to respond shortly with a better detailed answer
Re: Replacing Factory Speakers
---
6.5 component in front 6x9 in the rear, i paid someone else to install the headunit and speakers so i cant tell you how difficult it is to replace the speakers so i cant comment on install but there are how-to's here that can help you and although i am no audio expert by any means i replaced my factory speakers with polk 651 6.5 2 ways in the front and the rear deck (6x9 adaptors to 6.5), at first with the factory headunit they sounded better to me then factory speakers but under powered so i replaced the factory headunit with a jvc headunit and they sound much better, but dont expect alot of bass if any (that what subs are for) but mids and highs are better and more clear to me .this is just my opinion
Re: Replacing Factory Speakers
---
Quote:
Gotta love that punctuation...
sorry, somtimes i forget.
Re: Replacing Factory Speakers
---
Just released some sick Coaxials for stock speaker replacement
6.5 comps fit the doors perfectly and the 6x9 coaxials fit the stock location perfect.
I'd run a component set in the front that way you can replace the fatory tweeters while you're at it.
All you'd need to full replace every speaker in the bu would be a pair of 6x9 coaxials and a pair of the 6.5" component set.
Can be had for less than 200$ and the quality will massacre the cheaper ish on crutchfield
---
2010 Slammed Matte Silver Malibu LT
22"Matte Black Merceli M16s-225-30-22 Lexani Rubber
3 1/2" static+H&R Springs drop
5% Tint all around, Cool White Interior LEDs
2-SKAR ZVX-12s in a 4th order blowthru with plexi
1-SKAR Audio 5k, 3-SKAR Audio 125.4s
12-SKAR Neo Mids, 8 SKAR Neo Tweets
Fully glassed doors, rear panel, and trunk wrapped in Black Ostrich
Youtube.com/MaliBOOOOM
Re: Replacing Factory Speakers
---
here are the comps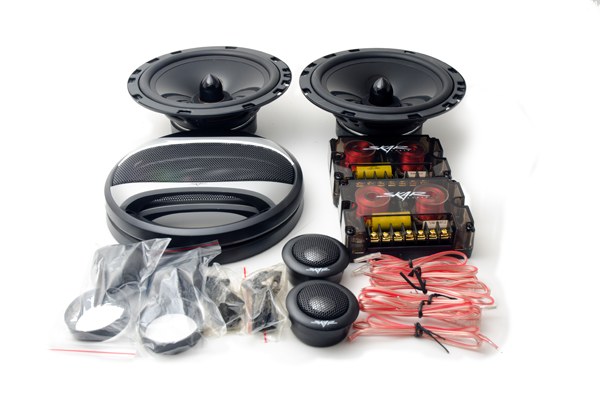 ---
2010 Slammed Matte Silver Malibu LT
22"Matte Black Merceli M16s-225-30-22 Lexani Rubber
3 1/2" static+H&R Springs drop
5% Tint all around, Cool White Interior LEDs
2-SKAR ZVX-12s in a 4th order blowthru with plexi
1-SKAR Audio 5k, 3-SKAR Audio 125.4s
12-SKAR Neo Mids, 8 SKAR Neo Tweets
Fully glassed doors, rear panel, and trunk wrapped in Black Ostrich
Youtube.com/MaliBOOOOM
Currently Active Users Viewing This Thread: 1

(0 members and 1 guests)