How-To: Disassemble the shift knob.
---
Recently I picked up a leather shift knob for my Aura. The crhome parts has some sort of pitting and corrosion on them. So I figured out how to disassemble the various parts on the knob and swap them.
Getting the knob off is a little different on the Malibu as it is on the Aura. Put the key in, foot on the brake and shift the shifter all the way back. Pull the boot downward, then using a phillips screwdriver, remove the screw and slide the knob up and off.
The silver painted cover is slip fitted with a metal snap, the chrome ring around the chrome button and chrome bottom piece both just slip fitted on and only held in place with friction. The chrome cap for the push button on the side of the knob snaps in place. Its a little tricky getting it off, but not too difficult to remove.
On with the pics.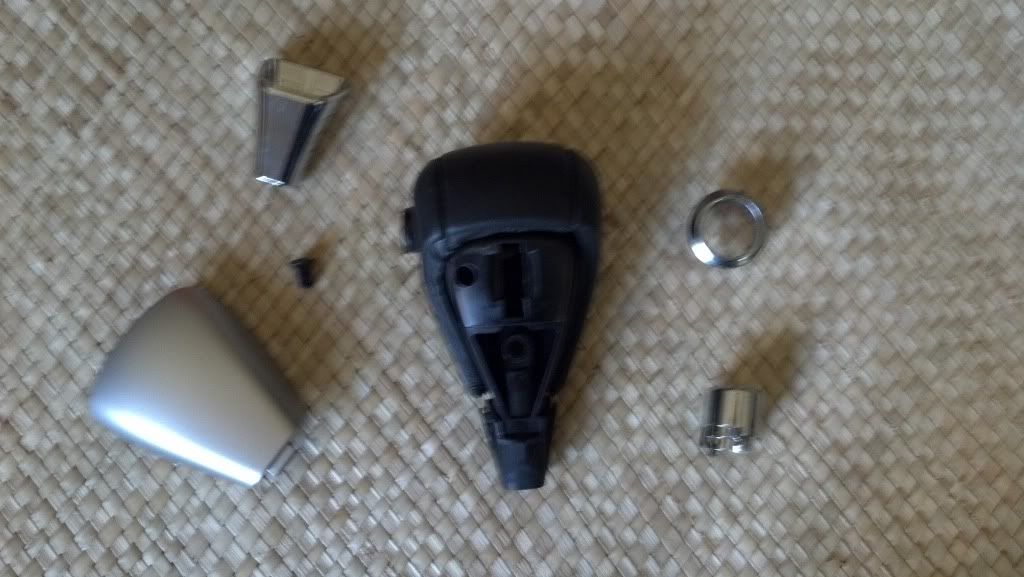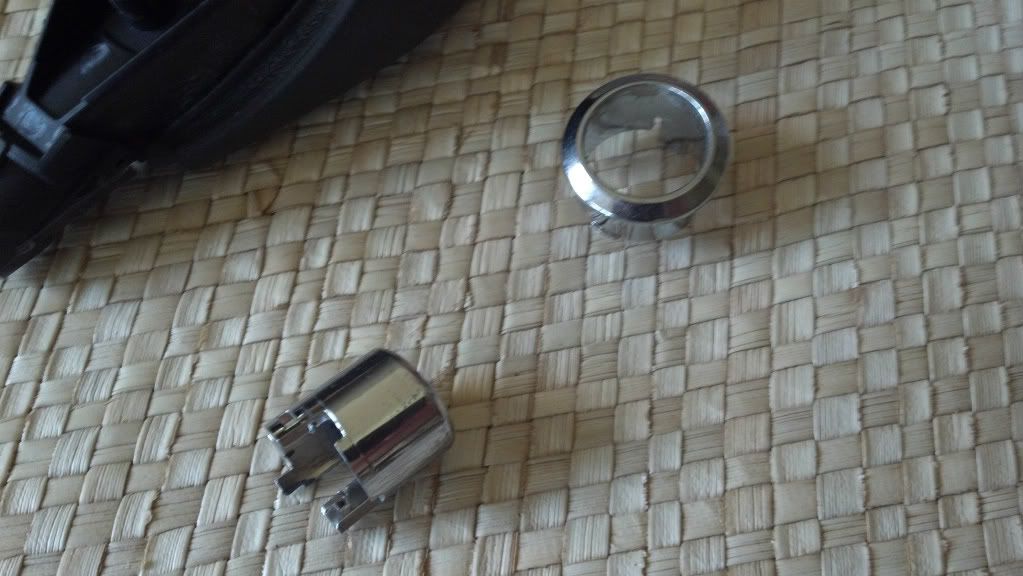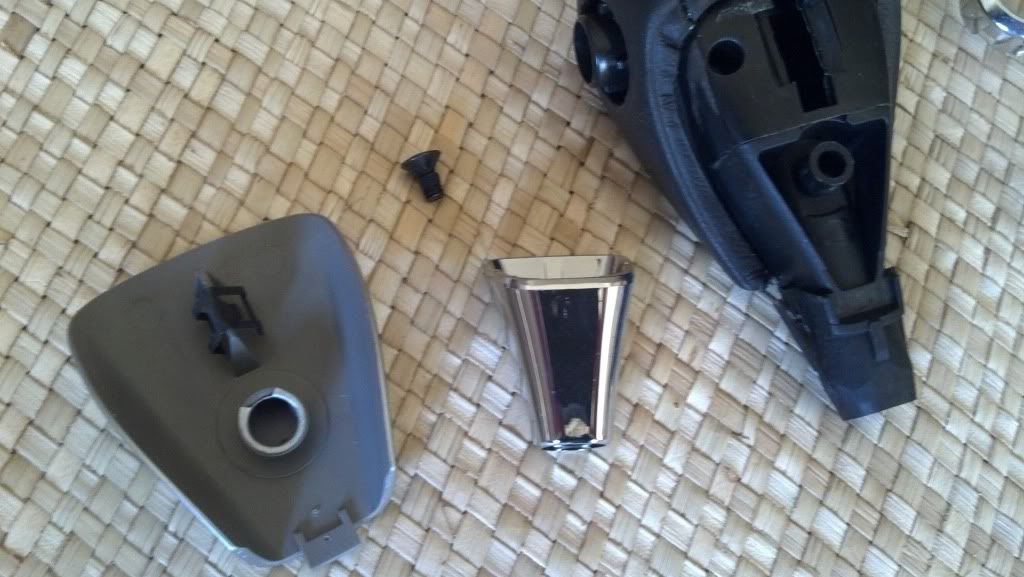 ---
-2011 Rally Yellow Chevrolet Camaro 2SS/RS
-2001 Chevrolet Suburban
Administrator
Join Date: Dec 2009
Location: Indiana
Posts: 12,148
Re: How-To: Disassemble the shift knob.
---
Dude, with all that takin' apart and puttin' back together we need to get you a 'Bu to work on!
Appreciate the intelligent pictures, too.
---
'11 LTZ
, born Aug 2010, Fairfax, KS
V6/A6, Red Jewel Tintcoat / Cocoa-Cashmere, Sunroof
Mods: WeatherTech mats,
CHMSL Pulser
How-to: LEDs in mirrors
::
How-to: 1-Wipe Wash
How-to: Remote express windows up/down
Traded: '09 2LT Black Granite Metallic V6 / A6 at 20,058 miles
Lost: '11 LTZ RJT V6 / A6 in flood at 44K miles
Muffler mod on '09
Currently Active Users Viewing This Thread: 1

(0 members and 1 guests)