http://www.g6performance.com/forum/showthread.php?t=22373
I used the link above to install the cabin air filter in my LTZ, I didnt write it but the G6 uses the same airbox as the malibu. I bought the air filter that was used in the G6 writeup and it fits perfectly, got it at walmart for around $30 part number CF10361......hope its ok to post links from other forums?
CMF Edit: Approved
The only difference is when it comes to opening the glovebox completely. The malibu has a string attached to the right side that allows it to open slowly. When you open the glovebox you will see the hook that the string attaches to. We also have a tab at the top of the glovebox on the left. You need to slightly close the glovebox while reaching up and pulling the tab down and towards the front of the car just enough for it to clear the dash. This tab is what stops the glovebox from opening completely.
this is a photo to show the tab and the string hook:
this shows the cutting along the dotted line, I didnt cut along the top becasue I wanted to just use the plastice as the door.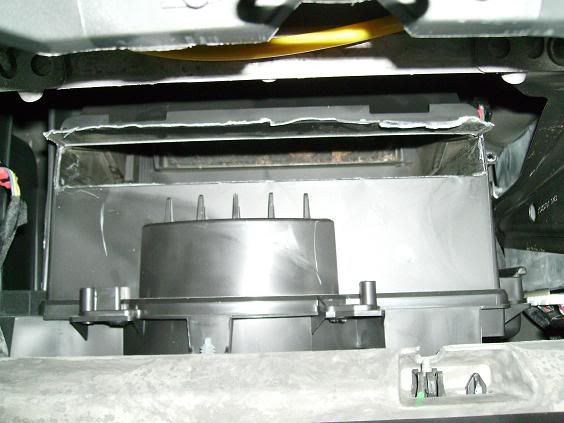 heres the filter in place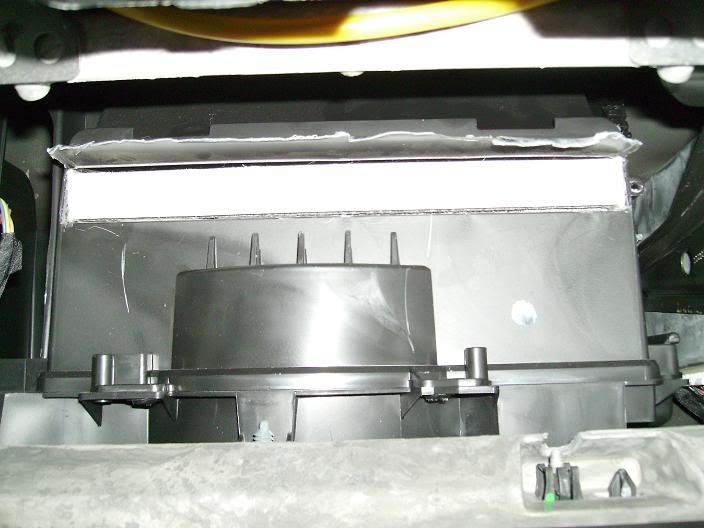 and heres the door closed and I just used electrical tape to seal the door on the sides and bottom where I cut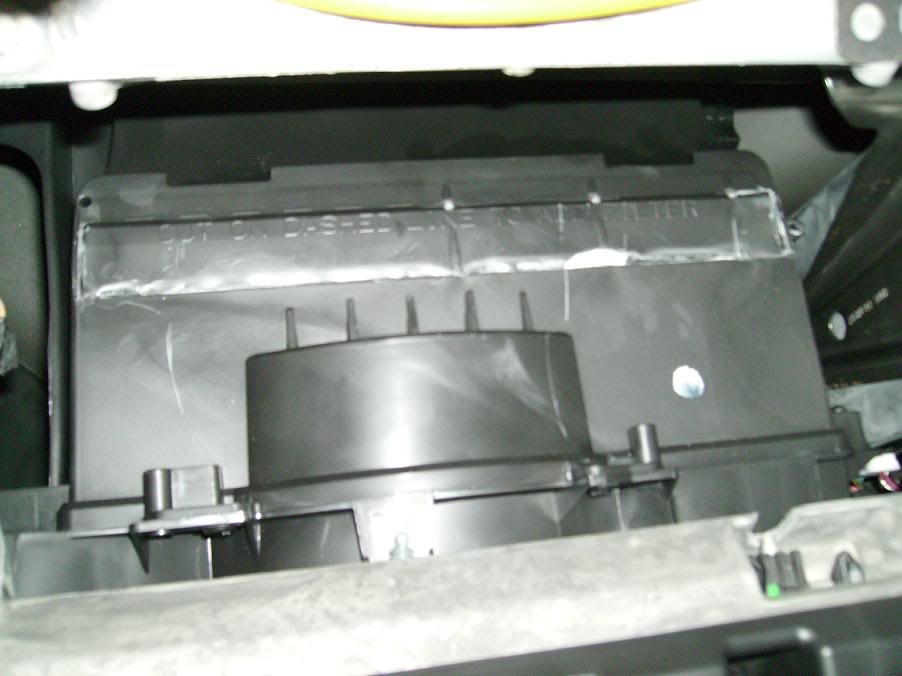 Hope this helps some of those that want to add one, havent had a chance to drive with it yet but G6 owners had reported less dust inside the car and not as many smells coming from outside.