Costs:
$105USD both NEW tail lamp housings on Ebay with shipping (got lucky)
$80USD V-LED 3157 High Power Brake/Tail lamp LED bulbs
$16USD V-LED Resistors
So in total I spent a little over $200 USD to get the LTZ tail lamps done and im well satisfied. At first I was worried the bulbs might be too dim as my old 3157 LED bulbs I used sucked but the V-LEDs bulbs really are almost as bright if not as bright as the Joule bulbs GM uses for the LTZ. I will take more shots at night however I can say im rockin LTZ's now baby~~~ haha
Here some shots: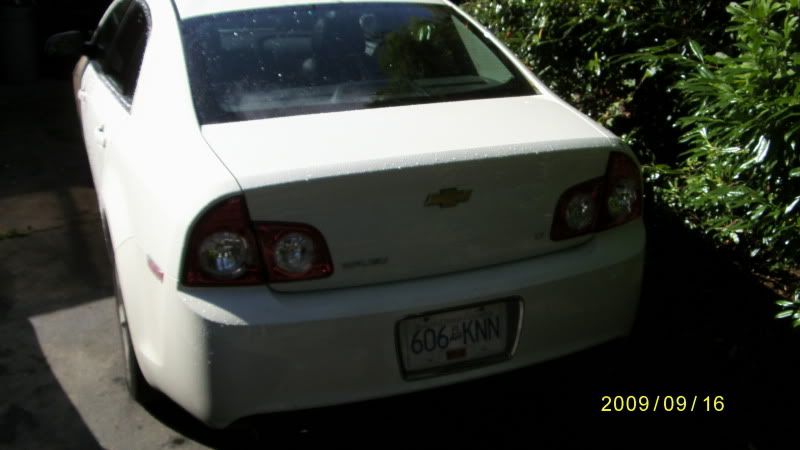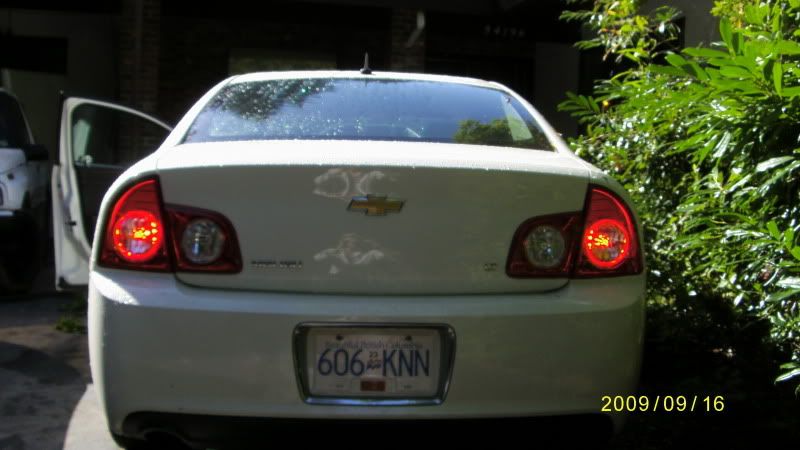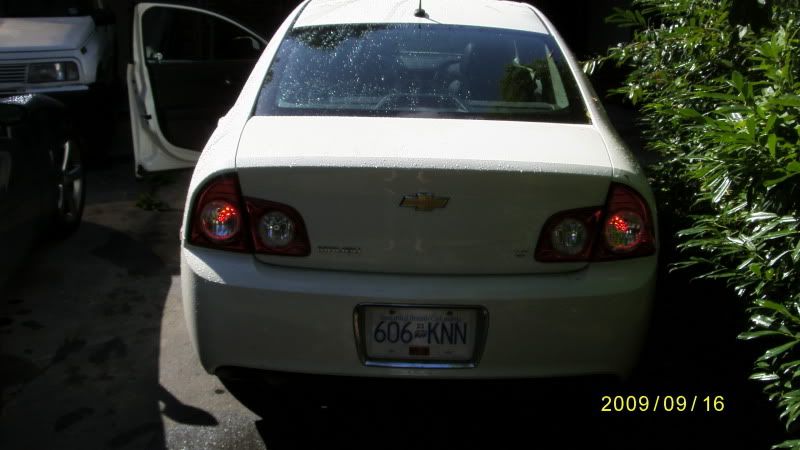 Oh yea~~~
the only bad thing is that the Joule bulb is smaller in size then the regular 3157's so the bulbs didn't properly fit into the housing, it had enough clearance but not enough to screw in. So I had to seal it with electrical tape and with a rubber stopper to make sure it doesn't move. Since I just installed them I will need to wait until tomorrow morning to see if any condensation gets in them.