Discussion Starter
·
#1
·
Just picked it up as a DD for work on Monday, already has 1200 miles on it (I do a lot of driving)
First impressions for me is GM finally got their stuff together as I really like this thing and am really thinking about purchasing it when the lease is up at 70k miles (usually for me that's just about 2 years).
All I have is a crappy cell phone pic at the moment as it's been snowing and I can't keep the thing clean enough to take nice pictures.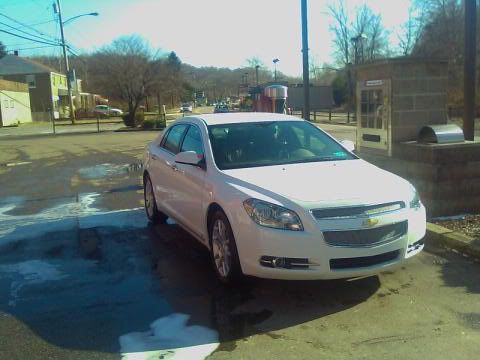 I've got a few ideas in mind for it that hopefully I can keep under the radar with the warranty stuff. Things I can swap back easily like maybe a catback/hard intake for it, looking at doing a flash from my buddy who works at a GM dealership. I dont' like to buy other peoples parts so much as I like to make my own. I'm hoping to do the intake piping here soon as the filter shows up.
That being said I am no noob to cars, this is the first family sedan for me that I've actually enjoyed driving. I had a grand prix and an impala before this and they were just boring.
Here are some pictures of my toy, it's a 1995 Eagle Talon that is currently down for a new cam install as I had a problem with floating the valves at 9800rpms (imagine that) Built by myself, fabrication work was done by a good friend of mine as I cannot weld to save my life. Car currently has put down a documented (and backed up) 643.7AWHP and 495AWTQ as it is all wheel drive as well.
The obnoxious turbo logo is currently covering up a huge run from me painting the rear.
I look forward to learning a bit and hopefully maybe helping a few people out. I'll be sure to post pictures when the weather is nicer as I like to dabble in photography as well on the side.